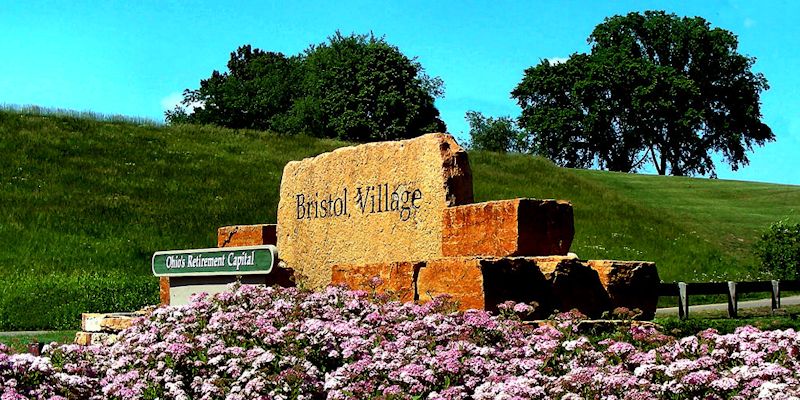 Welcome to Bristol Village, Ohio - The home of active seniors.
Bristol Village is considered by residents to be the best kept retirement secret in the country. Bristol Village features over 300 stand alone houses, a 65,000 square foot activity center, miles of paved level walking paths, a temperate four season climate, and most of all, a community of active caring residents.
This web site was developed by, and is maintained by, members of the Bristol Village Computer Club. To learn more about our delightful community, use the navigation buttons to explore the campus.